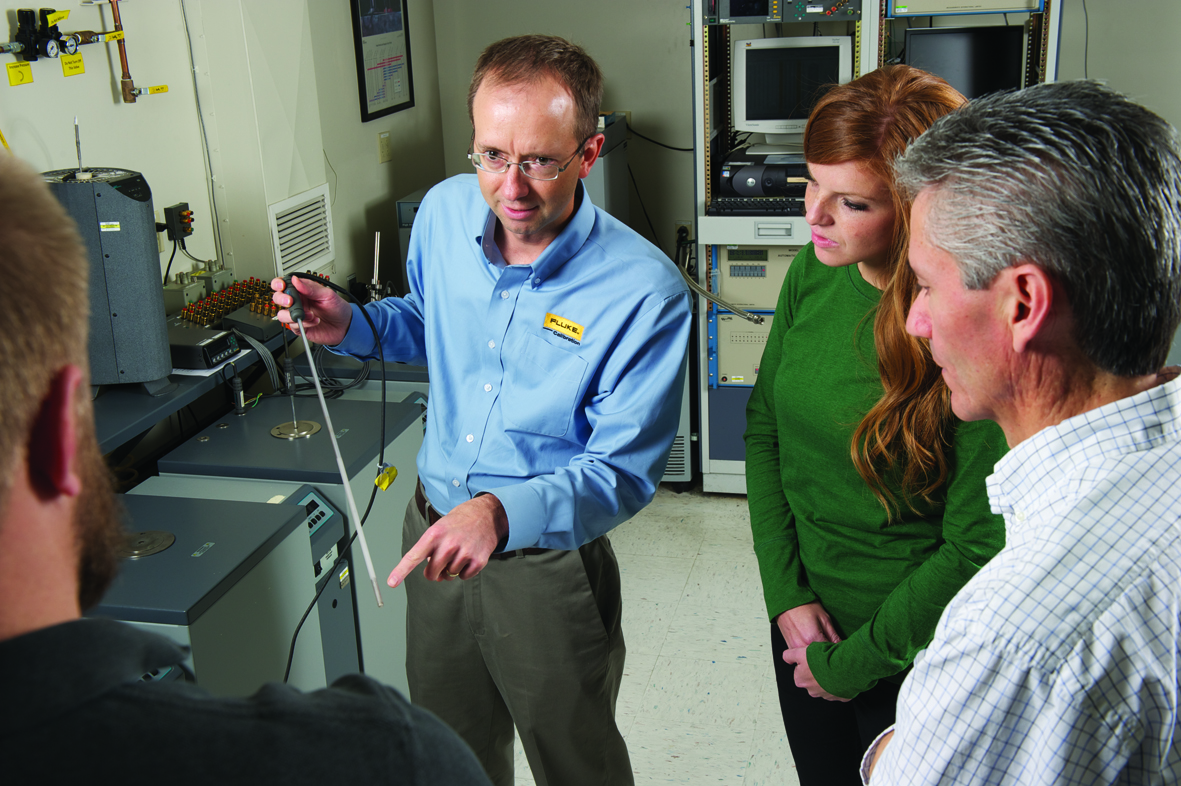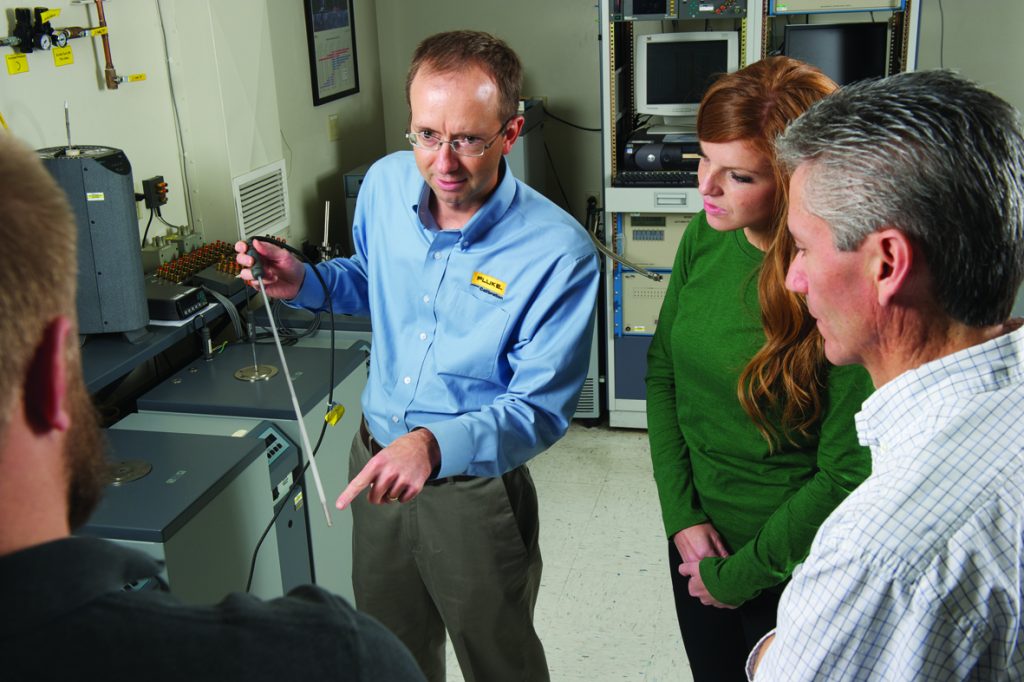 For our clients who want to expand their knowledge, we have prepared the following training programs:

– Basics of traceability and measurement uncertainty
Learn about terms traceability and measurement uncertainty in order to use equipment correctly and interpret calibration certificates correctly.

– Proper temperature measurement by thermometers
Use the opportunity through this workshop to work with different thermometers for different types of applications, getting to know the most common mistakes when working with thermometers.

– Calibration and internal verification of industrial temperature blocks
Learn how to conduct an internal check of your temperature blocks to increase their efficiency and accuracy.

– Calibration and maintenance of process instrumentation
Seminar including modules: Basics of Process Instrument Calibration, Current Loop Calibrators, Pressure Calibrators, Temperature Calibrators, Documented Process Calibration, HART Converters


– Introduction to Thermography
Seminar in which participants have the opportunity to learn more about thermography in theory and practice, and use of thermal imagers in various industries: electrical engineering, mechanical engineering, construction ...
.
All of these training programs are conducted on the premises of MICOM BH or your organization according to your specific needs and when appropriate. Contact Us for more information.